Spring is upon us and that means that it is time to celebrate with the Blog Pop Team's Spring Fling Event! Between April 9-12 the 11 bloggers from Blog Pop are working together to bring you some awesome giveaways! So go and check out the following blogs for some other great prizes, and remember to come back here a lot over the next few days to enter for some great prizes! The seven blogs that are a part of the Spring Fling event include:
My next giveaway is Below!
About the Product
CritterZone is an extraordinary product that's super helpful for pet owners and families. It's an air naturalizer that tackles odors, allergens, germs and more. It is great for virtually eliminating smells from pet accidents, litter boxes, puppy pads, and many other odor issues!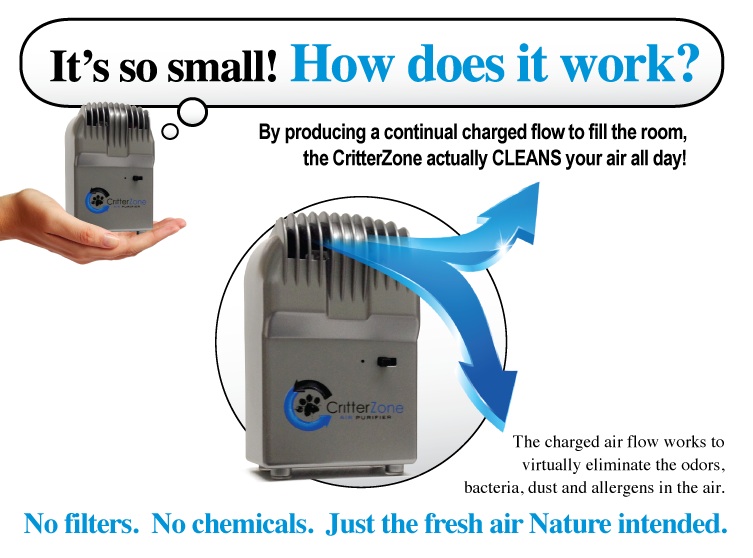 What makes the CritterZone really unique is it doesn't use harmful chemicals to mask odors. It actually energizes the air by creating a charged flow that removes unwanted particles, much in the same way Mother Nature does outdoors. The result is fresh, clean air that is better to breathe. It also can help with pet "accidents" that may occur on carpets and other materials and even restores the air in vehicles.
It's easy to use (no filters involved), is energy efficient and can handle up to 800 square feet of space. In fact, it costs less than a penny per day to run, which makes it affordable to use 24/7 to clean your air.


My Take on the Product
I have been using this product for the past week or so. With two cats and a litter box, the area around the litter box tends to get a bit smelly and even if I clean it once per day, sometimes that smell permeates throughout the basement, to our consternation.
This product, which is small and discrete works so well. By simply plugging it in you start cleaning the air. Best of all, you don't have to change any filter and instead simply start cleaning the air through a natural process instead.
At first I smelled a slight metallic smell which is normal, but after this initial sell, I never smelled that again. Instead I found the air to be quite refreshing in the area where the litter was. The more that I used it, the more I found that it seemed to neutralize the airborne smells. This did not mean that I should clean the cat box any less, but it did give us peace of mind in knowing that the smells that were wafting out from the cats were controlled for the most part.
If you have pets and the smells are getting unbearable, I highly encourage you to check this out, as it is working for my family and I know that it can work for you too!
SPECIAL OFFER FOR READERS
I have set up a special offer with the company for my readers. If you go onto the CritterZone Website and use the discount code DADOFDIVAS you can get $10 off the Air Naturalizers or the Travel Pack!
Giveaway
How would you like to win one of these for yourself? All you need to do is fill out the below form to enter. The contest will run for one week and will end on April 25, 2014.
Enter any of the giveaways below
Winner must be a resident of the U.S.
Winners are chosen at random, if you want all your chances counted, make sure you leave individual comments, not all of them in one!
Winner has 48 hours to contact me or another name will be chosen.
As required by the FTC: Blog POP! received no monetary compensation for this post. All opinions expressed are those of the writer's alone.

THE FINE PRINT: All entrants must be 18 years of age or older. Please read each giveaway's directions carefully as entry methods may differ, and giveaways may be open to different world areas. Please make sure you leave a way (valid email address) with your entries to be contacted if you win. Please note that Dad of Divas, Blog POP! or the Blog POP! bloggers are not responsible for sponsors that do not fulfill their prizes. We have represented each sponsor with the expectation they will fulfill their prize and in a timely manner. The sponsors, in most cases, are shipping their items to you directly. We will make every effort to assist you obtaining your prize. If there is an issue with a sponsor please notify the blog you won a prize from within 30 days for assistance, after that we may be unable to assist you. Good luck!
——————————————————————————————-
New to the Divadom or to Dad of Divas Reviews?
Please Subscribe to my RSS Feed! Subscribe in a reader
Questions?Drop me a line at dadofdivas@gmail.com
Related articles